---
Adult Classes
If you have been meaning to get back into it - Intermediate and Advanced classes are starting brand new routines on October 9th, with lots of familiar faces reappearing.
And if you have completed a beginner course and would like to start style specific classes, come along on Monday and Tuesday nights from 7pm.
More information can be found on the Class Timetable.
---
Dancesport Westside offer group classes and private dance lessons in Melton for kids, teens and adults. Learn to dance in a relaxed and fun environment.
Off street parking, with enclosed garden area for kids to play, or parents to sit and unwind.
Casual classes in Ballroom, Latin, Street Latin and New Vogue dancing with no joining fees.
Pay-as-you-go private lessons for wedding waltz and bridal parties, competitive coaching and social dancers.
Flexible times for day and night learning, open 7 days.

Please feel free to drop in for a look!
---
Adult Beginners Classes
12noon, 7 & 7.30pm
Brand New classes!!
Check out the CLASS TIMETABLE here.
First Timers and Intermediate classes run on both Mondays and Tuesdays, with Advanced classes in Ballroom Latin and New Vogue on Tuesdays and Dancesport classes on Wednesdays and Saturdays.
Not sure what level you belong in?
Contact the studio on 9746 0788 for details on the class levels.
---
New Kids Classes
Been wanting to start dancing? Now is the perfect time to start.
This fantastic sport teaches kids self confidence, how to communicate and interact with both kids and adults, and is a terrific way to get fit!
Beginner dance classes for kids are held on Mondays and Fridays at Dancesport Westside.
Check out the CLASS TIMETABLE here.

---
Dance Shoes!!!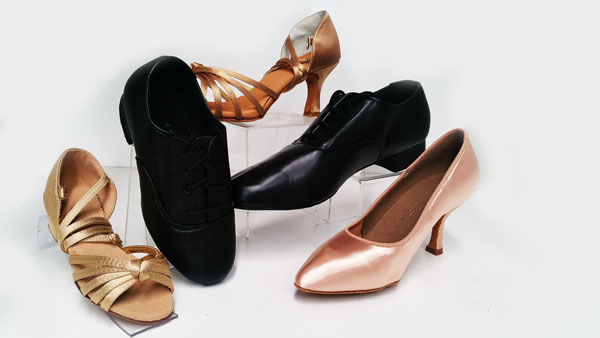 ---
---
For more information, please email us HERE or check us out on Facebook!